Legal Notice Noö
Publisher
Noö is a simplified joint stock company with a capital of €1,000 whose registered office is at 6 rue des Châtaigniers, 92140 Clamart, registered with the RCS of Nanterre 853 545 770.
Intra-community VAT number: FR 88853545770
INSEE reference: G 9251 392603 6
Host
Noö is hosted by GANDI, 63-65 boulevard Massena, 75013 PARIS, France.
Publisher's contact details
The director of the publication is Mrs Marina Rossi
Email address: contact@noo-family.fr
Phone number: 06 62 37 99 96
Intellectual Property
The site, its content and all related elements (trademarks, logos, general structure of the site, texts, animated or non-animated images, photographs, sound, know-how, etc.) are the exclusive property of www.noo-family.fr and/or its licensors and are consequently protected by French and international legislation on intellectual property.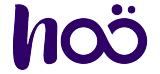 is a registered trademark at the INPI. 
Any reproduction of trademarks, logos, articles and/or elements appearing on the Site, by any means whatsoever, without prior written authorization from the Publisher, is strictly prohibited.
Any violation of the foregoing provisions constitutes an act of infringement that may engage the civil and/or criminal liability of its author.
Any reproduction is likely to engage the responsibility of its author, in particular on the basis of article 1240 of the Civil Code.
Applicable law
This site is governed by French law.
Partner of the online payment solution